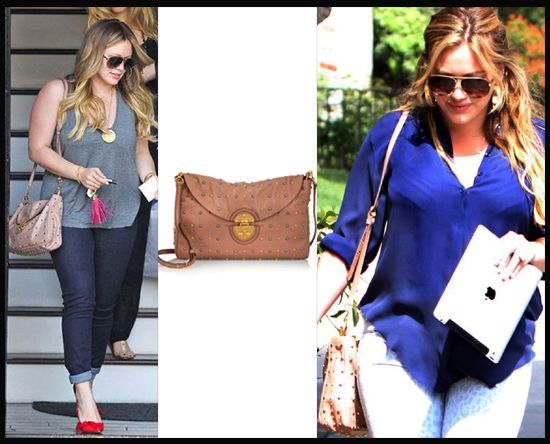 After a series of unsuccessful movies and TV series, Hilary Duff disappeared for a while. When she showed up in the gossip rags again, it wasn't because of a hit movie — it was because of her engagement to gajillionaire Mike Comry.
Now that the former actress is moneyed, she's free to be a gorgeous mommy who loves her newborn son. In between hitting up the gym to lose the baby weight, Hilary also finds time to shop and dress head to toe in the trendiest clothes.
Here the former Disney star carries a studded Miu Miu bag which is glam enough for a Hollywood celeb but neutral enough to be worn multiple times with all kinds of outfits. We are in love with this simple yet stylish shoulder bag.